Reader Question
Colin got in touch to ask
"I have ideas around a children's cartoon TV series. My question is: how do you work out the target age? I.e. 2-3 years or 4-5 years etc or can you write a generic script sample that covers 2-6 years?"
Thanks for getting in touch, that's a great question, Colin. You are right to consider this matter right at the start.

If you're developing a kids' series, or any idea at all, for that matter, it's really important to think about who it is for, and then make sure you are writing for that specific audience. But especially when writing for kids, as the different age groups vary so much. If you're really specific and targeted with your writing and development, the stronger your story or series will be at the end.

A generic sample for 2–6-year-olds wouldn't work, as these different age groups are vastly different in terms of what they enjoy and their comprehension. Broadcasters break down programmes into different age brackets, for example, 1-2, 2-4, 3-5, 4-6 etc. So if you ignore that, and try to write something that works for everyone, the networks will sense that you don't know what you're doing.
How do you decide which target audience to go for?
There is more than one way to think about this. When I'm developing new ideas I start by asking myself a couple of questions.
1. Which age group do I want to write for?
When I was developing my first series, Happy Go Hopscotch, I didn't have a particular preference for my audience. I just wanted to write a kids' show. The producer I was working with was eager to create something for preschoolers, so that's what we did, and we honed on the 3-5-year-old age group.
Now, however, I have a 4-year-old, and so I love writing stories with him in mind. And of course, it's easy to research that age group as I can just watch what he watches and see what he enjoys and notice what he finds dull.

Maybe you have a young child or a niece or nephew in your life, or perhaps you have worked with kids, in which case it might feel natural to write for that age group. You will know what they like and what they're capable of understanding.

Also, if you've written for a particular age group before, it might make sense to keep writing for that age group. Build up your reputation in a particular field, and use existing contacts within that niche to help get the series off the ground.
I'm a big believer in building your expertise, rather than jumping around and writing for a brand new audience each time. Because otherwise, you'll have to keep starting from scratch, building up your network, and that's hard work.

However, if you've been writing for a particular age group for a while, you may also want to branch out and try writing for an older age group. Broaden your knowledge.
But if like me, you don't have a particular preference right now, move on to the second question.
2. Does this idea suit one particular age group best?
Two-year-olds are just starting to make sense of the world and they're only able to understand a really basic, linear story. Whereas 6-year-olds are at school, they've been watching cartoons for quite a while and can follow more complex stories. They can also cope with more adventurous – and less gentle themes.
Where does your idea sit within this spectrum?
If you are unsure, do some research. Watch multiple animated shows aimed at the different age groups, to get a better sense of them. Look at the types of ideas that crop up within different age groups, analyse them to see how they work. Examine the complexity of the stories, themes and language. Look at the tone, the humour, maybe also the visual style.

Here are a few examples. Teletubbies suits 1-2 year olds, Bing is perfect for 2-3 year olds, Hey Duggey is for 2-4 year olds, Octonauts fits well with 3-5 year olds, and Bluey is ideal for 4-6-year-olds. Of course, there are exceptions – younger kids who like older series, and older kids who still enjoy watching series aimed at a younger audience. But ignore the exceptions and focus on figuring out the target audience at the heart of any series you're watching.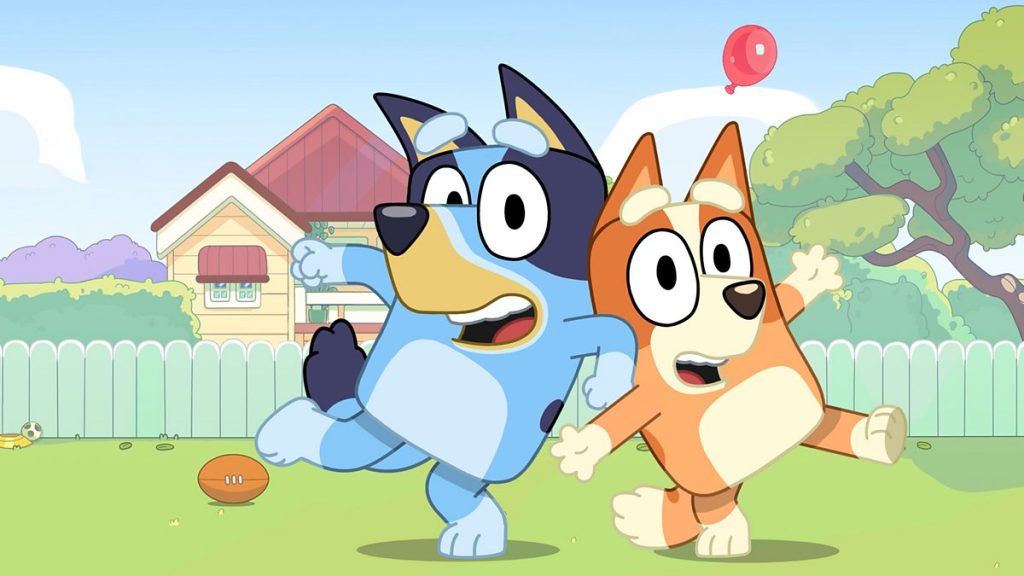 Once you have answers to these various questions, you should be able to make a decision. If you're still unsure, get in touch, I'd be happy to talk it over.
 
Scroll to the bottom of this page to find links to my other articles about writing kids' animation.
Want more?
Why not sign up for my newsletter? I send out an email every couple of weeks with tips on all aspects of writing, productivity, habits, blocks and different ways of marketing yourself and your writing. Anyone who signs up gets a free 14-day writing course – perfect for kickstarting a writing routine.

Get in touch!
If there's something in your writing that you're struggling with, drop me a line, as I might be able to address your issue in a future email.
1:1 Coaching
Need someone in your corner?
My focus is helping ambitious writers who are struggling to sit down and write (or sit down and sell their writing) – maybe because of self-doubt, a block – or simply good old-fashioned procrastination.

Perhaps you're great at writing on commission, but you never get around to writing your own original ideas. Or you might be someone who loves the writing side of things, but always puts off the networking and marketing. Either way, you'll come away from our coaching calls feeling excited to have a goal and a writing routine, enjoying the process, and empowered to try out lots of new marketing ideas.

Find out more here. Or you can book a call and ask me anything. I'm around over the summer, and would love to help!
Kind words from a client
The coaching I have received from Katy has been brilliant, it's really helped me focus on where I need to be going with my writing as well as how to build on what I have done. The calls were incredibly productive and insightful and the follow-up emails solidified the plan of action we agreed.

Andrew, screenwriter