I'm fascinated by psychology. I guess that's common, being a writer – it's our job to understand the human psyche. One of my pet topics is the Science of Happiness, also called Positive Psychology. I love it so much that I chose it as the theme for my kids' animation series, Happy Go Hopscotch.
It's proved to be a powerful set of tools for me, the writer, and I use it with my writing clients all the time. I think you may find it helpful too. So, I've decided to introduce it as a recurring theme in my blog posts. 
Today, I'll give you an overview. And in future articles, I'll delve into different topics in a little more deeply. So here goes…
What is the Science of Happiness?
While traditional psychology focuses on the negative sides of our psychology – mental illness, our neuroses, and dysfunctions – positive psychology is much more interested in what makes us flourish, thrive and generally feel great. 

It might sound whimsical, but the Science of Happiness is grounded in more than 30 years of research. There's a lot more to happiness than simply making us feel good. It's been proven that people who are happier are healthier, more resilient, live longer, have more stable marriages, earn more money and perform better academically than those who are less happy. 

Question is: if we're not of a naturally happy disposition, is there anything we can do about it? Actually yes.
Although genetics account for a certain percentage of our happiness 'set-point', and our environment and circumstances make up another chunk of our happiness, there is still a large piece of the happiness pie that we can influence. This relates to our habits, thoughts and daily activities. All the little things we do, day in and day out, that we scarcely give any thought to.

And this is the exciting bit, because this is the part we can control, if we know how.
Why is the Science of Happiness relevant to writers? 
Many of us turn to writing with hopes of it bringing more joy to our lives, right? All those wonderful childhood memories, being happily absorbed by some sort of creative pursuit. 
But then we pick it up again as an adult, and suddenly we find it tough, tough, tough. This is especially true if you want to share your work with others. 
But why?
Well, we find ourselves face-to-face with lots of tricky emotions. Beating ourselves up for not getting more words written, struggling with our inner critic, feeling too terrified to send our work out, or maybe shamed by rejection or negative feedback.
Any of this sound familiar?
These are difficult emotions to handle, and they all have the potential to negatively impact our mental health, if we're not careful.
That's where the Science of Happiness comes in handy.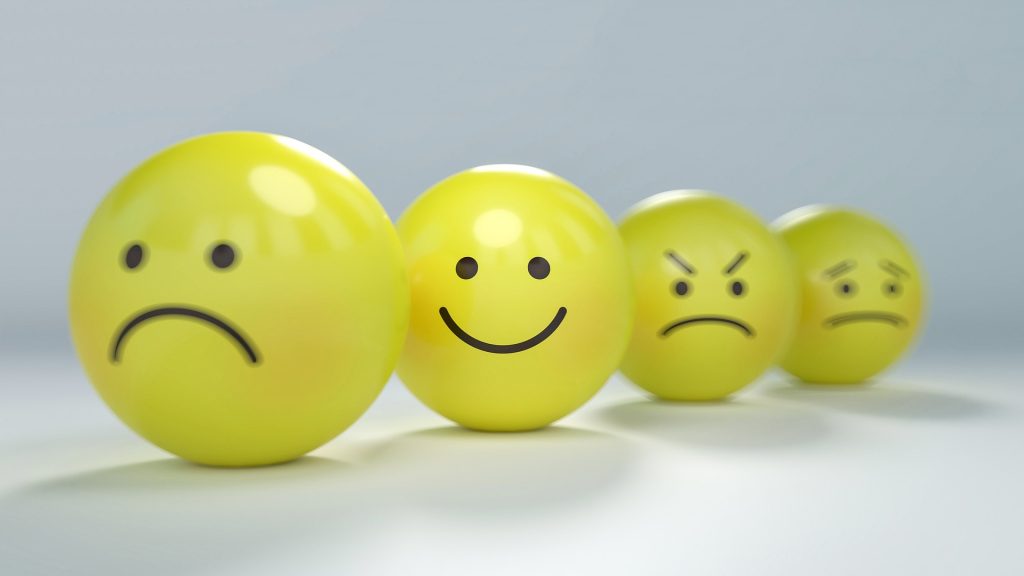 It doesn't have to be so hard. If we're willing to learn lessons from the Science of Happiness, we'll find it much easier to handle all those negative feelings around our writing, and in turn experience far more joy.
 
Below I'm going to share 10 areas of happiness that research has shown can boost our happiness. These are all things within our control, and they're all relevant to being a writer.
10 Lessons Writers can Learn from the Science of Happiness
Social connections – this is shown to be at the heart of our happiness. Take a writing class or join a group. Participate in a writing community. Make writer friends. 

Acts of kindness – there's lots of research to show that doing things for others makes us a lot happier than focusing more on ourselves. So why not think about ways you can help another writer? Perhaps you could offer to give some feedback. 

Exercise – it's a well-known fact that movement boosts happiness. Even if you're working towards a big writing goal, don't cut out exercise as it will keep you healthy, happy, and sane.

Learn new skills – continuing to develop and grow, throughout our lives, boosts our happiness. So take a class, read a 'how to' book, or go to a talk, and come away feeling inspired.

Work towards goals – they give our life direction. So make sure you're working towards your writing goals.

Optimism – look on the positive side of life and you'll be far happier. Most of us tend to put more weight on the negative things we experience – the rejections we receive, the bad feedback we get, the lack of progress we're making. But by developing a more optimistic outlook we can counterbalance this negativity bias. Try writing a gratitude journal for starters.

Meaning – having a sense of meaning significantly boosts our happiness. Try journaling about the meaning you get from your writing life.

Mindfulness – be here, be now. Instead of obsessing about your end goal (i.e. becoming a successful writer), focus on the process of writing word by word. (This was a big turning point for me in my journey to becoming a happier writer). 

Resilience – find ways to bounce back. Unfortunately, we writers experience a lot of rejection, so we need to find ways to build our resilience so that we don't get knocked for 6 each time. Be kind to yourself and lick your wounds when you need to. 

Acceptance – be comfortable with who you are. Instead of beating yourself up for your failings, give yourself some self-compassion and accept yourself, warts and all.  
I hope you've found this whistle-stop overview of the Science of Happiness helpful. I'll be exploring each of these topics in more detail in future articles, as well as covering lots of other writing-related themes – so stay tuned. 
Try one thing!
Why not work on your writing friendships by coming along to my monthly writers' meetup below!
Coming up
My monthly London Writers' Meetup group is happening on zoom next Tuesday (14th March) at 7.30pm, do join if you're free. It's open to writers of all disciplines and all levels of experience. A fun and friendly way to meet other writers, ask questions and geek out about all things writerly.  
Got a question?
If you have a writing-related question, get in touch as I might be able to offer a useful suggestion in a future email.
 
If you found this interesting, sign up for my newsletter. I send out an email every couple of weeks with tips on all aspects of writing, productivity, habits, blocks and different ways of marketing yourself and your writing. Anyone who signs up gets a free 14-day writing course – perfect for kickstarting a writing routine. 
 
PS – A reminder…
I offer 1:1 coaching
My focus is helping ambitious writers who are struggling to sit down and write (or sit down and sell their writing) – maybe because of self-doubt, or a block – or simply good old-fashioned procrastination. You'll come away feeling excited to have a writing routine, enjoying the process, and empowered to try out lots of new marketing ideas.
 
Take a look at my 3 one-to-one coaching packages. Or book a short free call to ask me any questions.