Many of us find the New Year a great time for new goals. So, you might be thinking about your writing now, what you can achieve this year, or how to fit more writing into your days and weeks. So, I thought I would take this opportunity to tell you what it's like to work with a Writing Coach, like me.
Benefits of working with a writing coach
Coaching is an enormous help to those writers who struggle with procrastination, or who don't get much done without some sort of accountability. It also really benefits writers facing a block of some sort. This could be writer's block, or it might be an emotional hang-up or simply a difficulty with a practical issue in your writing. Whatever it is, you can't seem to overcome it on your own.

I'm sure we all have blocks of some sort. For me, it was about sharing my work with others, which is pretty fundamental to being a writer. I also had a huge block around public speaking. This got in my way when it came to pitching my work in front of a group, which is often important as a screenwriter. Both these blocks were holding me back and took a lot of work to overcome them, but I got there in the end.
Before our first call…
Before the coaching starts, we might have had a brief chat, if not, I'll ask you to fill in a short questionnaire, to get a bit of background about you and your writing. This will ask you what you want to get out of the coaching, if you have a goal in mind or a piece of writing you want to work on. Other than that, you don't need to prepare anything before our first call.

Some clients do come to their first call with a plan of action, however others want my help figuring out the plan. Either way is fine. If you're at a loss as to where to start, just come as you are, and we'll take it from there. I will help you come up with a plan.  
In our first call…
The coaching usually happens on Zoom or Skype. In our first conversation – depending on how much information I already know about you – I'll ask you more about your writing; where you're at with it, what issues you're facing, and what you hope to achieve by the end of the coaching programme.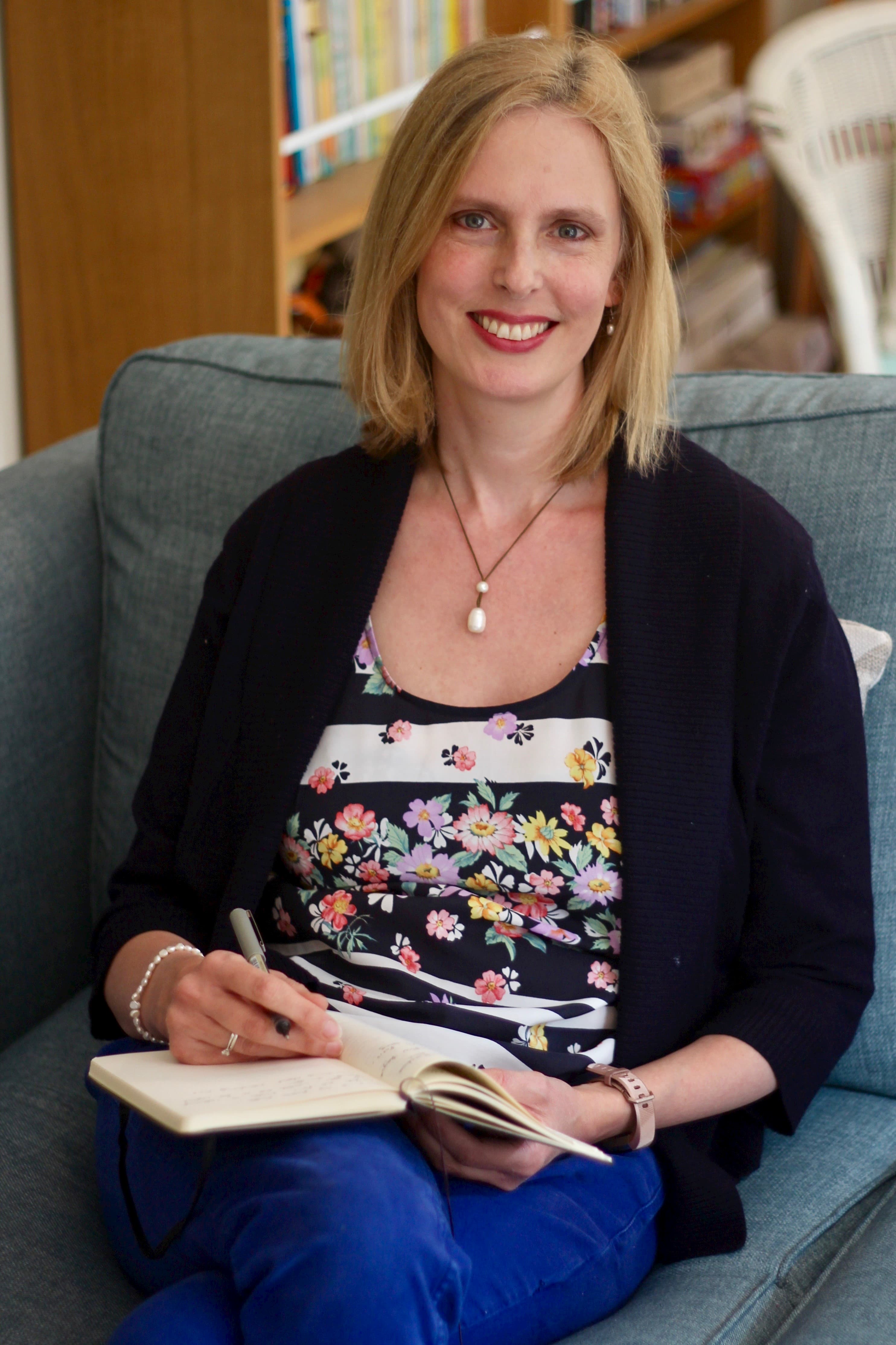 Then, we'll start to explore your obstacles in a bit more detail, and I'll propose small strategies to help you overcome them. There can be a therapeutic element to it, if you have a deep seated block.
My approach, as a Writing Coach
I'm a big believer in taking a step by step approach; not trying to do everything at once. I want to help you succeed, and I think the best way to do that is to help you build up a series of small wins. That will help you to develop a positive mind-set, and motivate you to keep going.

We often sabotage our own success, for example, if we set an overly ambitious goal. Or if we try to work on too many goals at the same time, our brains can struggle to switch between them, making it less likely that we'll succeed. Also, negative thought patterns can get in our way. We might be easily disheartened when faced with rejection or negative criticism. So, my method focuses on helping you experience as much success as you can. No matter how small. Lots of small wins add up to a big win.

I'm also an advocate of writing every day (where possible), even if it's just 10 minutes. There are so many reasons that daily writing is beneficial. Firstly, it helps you to develop a habit, a routine or a ritual, and that means you don't have to think about whether or not you're going to write, you just sit down and do it. That's really helpful, because one of the hardest things about writing is the sitting down bit of it.

Secondly, when we write every day, we stay connected to our work, and it therefore becomes easier to keep going. It's on our mind more often.

If you find the prospect of writing overwhelming, I'll encourage you to write for just 10 minutes. It's amazing what you can get written in 10 minutes of focused writing. But the wonderful thing is, after 10 minutes, we often don't want to stop. But if we do stop, that's fine too, because we've already had a 'win' for the day. We've sat down and written. That's words on the page and it all adds up if you do it consistently.
Working out the plan
Once we've spent some time talking through what has been holding you back, and we've explored some different strategies, we'll set a goal for the whole coaching period, then work out a plan for the next week.

This is always tailored to you. There is no one size fits all. So, I'll probe you with gentle questions, to get a sense of your level of productivity. There's no point setting a huge, ambitious goal, if you're struggling to write for 30 minutes.

I'll get you to tell me what else you have going on in your life over the next week, and ask you to think about when you're going to fit in this writing (or marketing work). Sometimes we find ourselves saying – yes! I can do this by next week! But unless we stop and think about precisely when we're going to do the work, we won't get it done. It needs to be put on our schedule.
After our call…
I send you a follow up email, summarising what we discussed and what we agreed in terms of your goal, which is a really useful reminder for you. I might then follow this up with a check-in email a few days later. But some clients like to email or text me, either daily or weekly, with an update on what they've achieved, which helps them feel more committed to their goal.
My other clients…
Some of my clients are writing film and TV scripts, others are writing novels. Some are on their first drafts, others already have a portfolio of work that they're ready to sell. Each has their own unique struggle, which we work on together, as a team.  You can read some of their testimonials here.
Is writing coaching for you?
If you have a strong desire to move forward with your writing right now and you're willing and able to commit some regular time to this, then now would be a great time to work with me.

Coaching is especially helpful if you're in dire need of some accountability. Perhaps you've had a block for some time, or you just keep procrastinating about writing.

Your block might relate to your writing, however, you might also have a block around getting feedback or sharing your work with people in the industry (like I did). Either way, working with a coach can really help.  

If you've never written before, and don't yet have an idea, you might find it more helpful to take an introductory class where you'll get exercises from the teacher and input from your classmates. Or you could start with a 'how-to' book.  If you've done some writing and have part of an idea, I can help you brainstorm it, if that would be useful.

You can find out more about my different programmes here, here and here.

If you would prefer to be on a rolling contract, and pay monthly, rather than a lump sum up front, I would be happy to arrange that.  Let's discuss your specific needs.
Still have some questions?
If so, get in touch and I'll set up a brief complimentary call and answer any questions on your mind. No pressure to commit.

Let 2021 be your year for writing! As always, I only have a limited number of spaces, as I have to balance coaching with my own writing. So do get in touch soon and I'll book you in.  

More writing tips will be coming your way next week. Can't wait till then? Explore the other tips on my blog.