I had a call with one of my writing coaching clients, recently. We were talking over a big, impending writing goal, working on a plan to make sure she succeeded. But we soon realised she was behind with her work. Uh oh! This wouldn't normally have been a problem, after all, schedules ebb and flow. But the deadline was coming round fast, and she'd had her heart set on it for months. So, she had a choice…
Change the deadline or up her daily word count. As simple as that.

She was determined to stick to her goal, but upping your word count is easier said than done.

We all have our daily routines, filled with the multitude of big and little things we do each day, partly out of habit, and partly because we enjoy them. So to suddenly decide to write a bit more every single day can be tough. To fit it in, we have to give stuff up. Maybe time in front of the TV; scrolling social media; reading; hanging out with friends and family; relaxing in the sun; a daily glass of wine etc. etc. 

It's hard to give stuff up – it can feel like a sacrifice. Many of us like our routine as well as our daily treats. We convince ourselves that we need and deserve them, just to get through the day.

But what do you do if you really, really want to meet a goal, but aren't making the progress you'd like?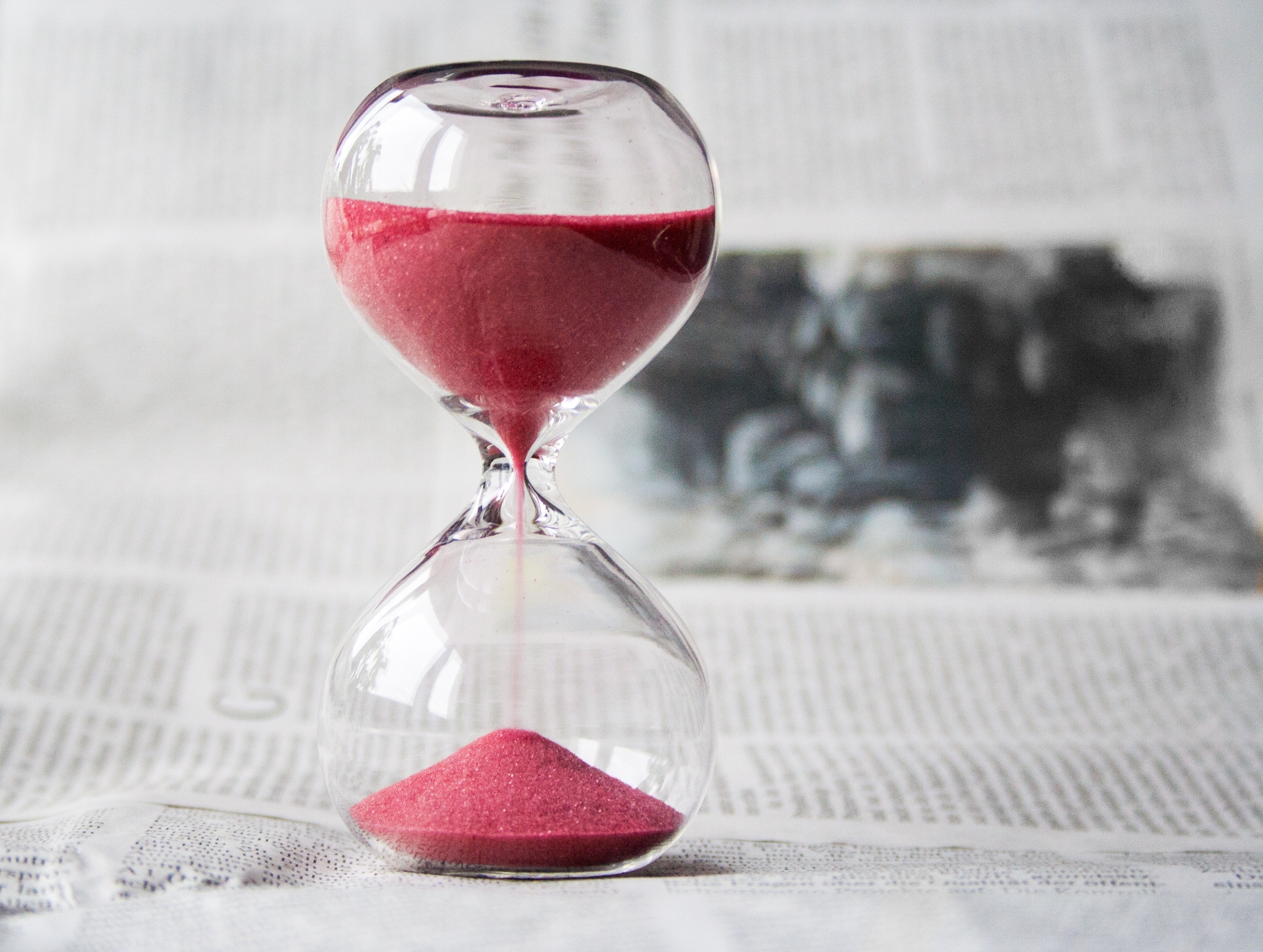 How to Meet a Big Writing Goal?
This is what I suggested to my client…

Try reframing it. Consider this period of your life as a 'Season of Sacrifice'.

I got this phrase from author Gretchen Rubin, and I absolutely love it. We all have periods in our life that are tough and demanding. Big writing goals can fit into this category. We really want the end result – the completed book or script or whatever – but the thought of all the hard work can be overwhelming. We might dig our heels in at the thought of giving up our evening TV, even though we know we really should.
Season of Sacrifice
The phrase 'Season of Sacrifice' is whimsical, it puts a smile on your face, which immediately puts you in the right frame of mind. It also reminds you that it's just a season, it won't last forever. And that reminder can give you the push you need to power through and reach your goal.
When it comes to big writing goals, it can also be helpful to find a balance. I personally believe in 'everything in moderation'. So consider giving up some of your daily TV, but not all of it. Have a glass of wine at the weekend, but not during the week if it stops you getting up early. 
So if you have set your sights on a big writing goal, why not give this a try. Reframe the next few weeks as a 'Season of Sacrifice.'

Do get in touch and let me know where you're up to in your writing – and whether you too are working towards a big writing goal. 
Need Some Accountability?
By the way, if you're struggling to knuckle down and write, I can I help.

My coaching is really helpful if you're eager to move forward with your writing right now and able to commit some regular time to this.

Perhaps you have the time, but still keep failing to sit down and write, I can help by giving you some super supportive accountability. The summer can be a great time to write, if you have more time on your hands – perhaps you're not going on holiday this year because of the pandemic? Or maybe you want to take some holiday just to write. 
Coaching with Compassion
I like to say my motto is 'coaching with compassion'. I won't make you feel bad about yourself if things don't go to plan. That's not a helpful strategy. However, I will go above and beyond to find a plan that works for you. And if it fails, I'll help you come up with a new plan. I won't let you off the hook. I'll keep cheering you on, supporting you all the way through.

Perhaps it's not accountability that you need. Maybe you're struggling with a block. If so, I can help with that too.  

Your block might relate to your writing, however, you might also have a block around getting feedback or sharing your work with people in the industry (like I did). Either way, working with a coach can really help you move forward. 

My coaching programmes vary in length from 1 month, 3 months and 6 months.

Rather not pay a lump sum up front? I can arrange a monthly subscription instead.

Still have some questions? Drop me a line and we'll set up a brief complimentary call – I'll answer any questions you have. No pressure.

It's not too late to make 2021 your year for writing! Let's nail that big writing goal together!

Quick heads up. I only have a limited number of spaces, as I'm still busy with my big animation writing commission. So don't hang about – get it touch today and we can get started right away!

More writing tips will be coming your way next week. Can't wait till then? Head on over to my website, and explore the tips on my blog.

To your writing success,
Katy x