Earlier in the year, I shared some tips for those who want to write professionally. One of my tips was about building your track record, which included entering writing competitions.
Reader Question
Frank got in touch to ask how you identify which writing competitions increase the likelihood of getting shortlisted or winning a prize. So today I'm going to explore the subject of writing competitions in a bit more detail with some specific examples of what's worked for me. 
Start Small
Firstly, let's assume you're fairly new to writing. To begin with, I suggest you start small. Seek out local writing competitions, new competitions, contests that haven't been widely promoted, small competitions with small prizes. To begin with, it's all about building your confidence.
Some early success
When I was quite new to writing, I entered one of my short film scripts in a small competition run by in one of the London boroughs, and I got shortlisted. I was delighted! I trekked across London on the evening of the ceremony and was presented with a certificate!
On another occasion, I entered a competition and succeeded in getting some sketches selected and performed in a pub theatre in London – again, it was such a thrill. These were not career-changing competitions, but they boosted my confidence, encouraged me to keep writing and they were something to put on my CV – result!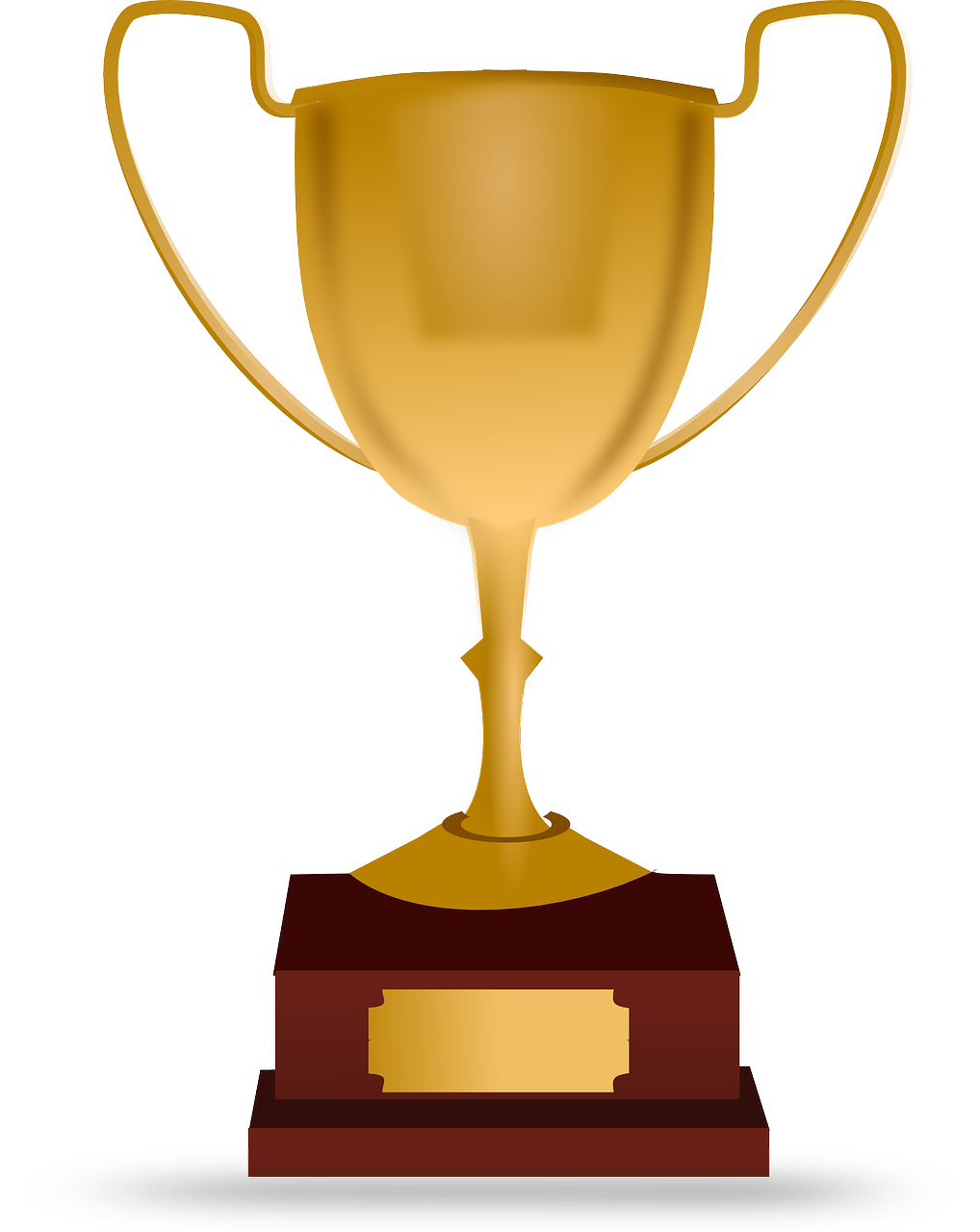 Who Else is Competing?
If you're entering big, national or international writing competitions – ones that are widely advertised or that have been around for years – the level of competition is intense. You're up against writers who've been honing their craft for a long time. If you've just started out, the chances are you won't be at the same level.

But what if you're itching to enter, convinced you're the next big thing? Let's face it, we need a fair bit of self-belief to make ourselves write in the first place. But consider the odds. If you don't yet have any external proof that you're a decent writer, what are the chances of you succeeding as a beginner? Writing competitions can be pricey. But, if you can afford it, give it a go and see how you get on.
Don't Take Rejection Personally
If you don't get anywhere, maybe you don't even receive a response, or at best, a one-line rejection, don't take it personally. Go back and look for small, local competitions.
Small competitions give you a greater chance of being shortlisted or even winning. And this will give you a real boost to your self-esteem, as it did to me. It will motivate you to continue writing.
Writing is a long game, so we all need all the motivation we can get to keep going. Also, there won't be nearly as many entries, so the judges might have time to give you some feedback. Feedback is essential for helping you improve as a writer.
Once you've 'placed' in a couple of small, local competitions, move on to bigger ones.
How to Find Writing Competitions
To find a range of writing competitions, one option is to google it – but there are hundreds out there, so how do you whittle them down? It's helpful to sign up for newsletters from a wide variety of arts organisations – like the Writers' Guild, as well as local and regional arts and media organisations too. Writer bloggers sometimes share this sort of information too, such as Christopher Fielden.
Join writing groups, in-person and online, and make writing friends. Once you're part of a writing community, other writers will share both competitions as well as useful resources.
Do Your Research
Once you start entering bigger competitions, do your research to find the ones that are best suited to you and your writing. For example, look at the list of judges. Are any of them authors? If so, what genres do they write in? If the judges are writing material that is totally different to your own work, it may be that your style is not to their taste. Judges are only human – they are unlikely to ignore their own personal preferences.

Equally, if the competition is run by a publisher, what type of work do they publish? Would your work fit well with this publisher? You can also look at the work of the previous winners. Does it have anything in common with your work?
Check the T & Cs
Does the copyright revert back to you after a period of time? If not, will this be a problem for you? If not, don't stress about it.
Should you Write Something Specifically for a Competition?
This depends on the deadline and also the requirements. Firstly, think carefully about how long you have until the deadline. Can you write something decent in time? Could you get feedback from writer friends before you submit it? That will give you a better chance of success.
Secondly, is this something – either the theme or format – that you've been looking to try? Or is it completely out of your comfort zone? It's fun to try new things, but if you don't have the time to do it justice, would you be wasting your time? It kind of depends on what else you're working on. If you really want to finish a novel, don't abandon it every time you spot an intriguing competition, otherwise, you won't get very far. However, if you don't have another writing project on the go, then why not give it a try?
What Worked for Me
Many years ago, I'd just started experimenting with sketch writing when I spotted a small competition seeking TV sketches. Sketches are super short, which means they're quick to write. So I worked like crazy, to write as many new sketches as I could. I then ruthlessly discarded the weakest ones and entered all the others, which was around 30 sketches. Three of them were selected and included in a late-night sketch show for new writers on ITV, and of those three, one was voted the 3rd best in the whole series.
Again, this was not life-changing, but it was a big real morale booster. It convinced me to continue writing.
If you keep getting rejected, try not to get demoralised. Writing competitions are not the be-all and end-all. There are other ways of succeeding as a writer without ever winning a competition. I previously wrote about the pros and cons of entering competitions here.
But if the rejections are affecting your morale, keep working on your craft, get feedback, keep an open mind and ask for advice from other writers who are a little further up the ladder to you. Also seek out helpful industry folk, who might be willing to help you on your writing journey. Good luck!
I hope you find these suggestions helpful – I'd love to hear how you get on.
P.S.
One-to-One Coaching
If you've read all the books and taken all the classes, but still aren't making the progress you want, take a look at my 3 one-to-one coaching packages.
I help ambitious writers who are struggling to sit down and write (or sit down and sell their writing) – maybe because of self-doubt, or a block – or simply good old fashioned procrastination. Whatever it is, I get writers writing (and selling).